Delaware Health and Social Services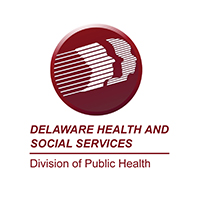 The Division of Public Health's mission is to protect and promote the health of all people in Delaware.
DPH's vision is healthy people in healthy communities. Its values are Integrity, Respect, Participation, Accountability, Teamwork and Excellence.
Developed as a requirement under the Federal Safe Drinking Water Act Amendment of 1996, the Drinking Water State Revolving Fund (DWSRF) provides infrastructure improvement loans and grants to eligible water systems.
Delaware Department of Natural Resources and Environmental Control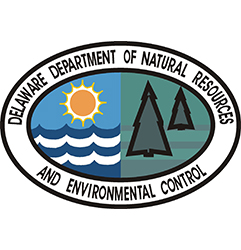 The Department of Natural Resources and Environmental Control (DNREC) envisions a Delaware that offers a healthy environment where people embrace a commitment to the protection, enhancement and enjoyment of the environment in their daily lives; where Delawareans' stewardship of natural resources ensures the sustainability of these resources for the appreciation and enjoyment of future generations; and where people recognize that a healthy environment and a strong economy support one another.
The mission of the Department of Natural Resources and Environmental Control (DNREC) is to: Engage all stakeholders to ensure the wise management, conservation and enhancement of the State's natural resources; Protect public health and the environment; Provide quality outdoor recreation; Improve the quality of life; Lead energy policy and climate preparedness; And educate the public on historic, cultural and natural resource use, requirements and issues.
The Delaware Water Pollution Control Revolving Fund provides low-interest loans and grants to municipalities, private organizations, nonprofit organizations and private individuals for projects that will improve water quality.
Delaware State Revolving Fund Resources
| Description | Type | Date | Download |
| --- | --- | --- | --- |
| Disadvantaged Community Criteria | | 2022 | |
| Drinking Water State Revolving Fund - Legislation | | 1997 | |
| Drinking Water State Revolving Fund - Project Priority List | | 2022 | |
| Drinking Water State Revolving Fund - Intended Use Plan | | 2022 | |
| Drinking Water State Revolving Fund - Annual Report | | 2019 | |
| Drinking Water State Revolving Fund - Loan Ranking Criteria | | 2015 | |
| Clean Water State Revolving Fund - Legislation | | 1990 | |
| Clean Water State Revolving Fund - Project Priority List | | 2020 | |
| Clean Water State Revolving Fund - Intended Use Plan | | 2020 | |
| Clean Water State Revolving Fund - Annual Report | | 2017 | |
| Clean Water State Revolving Fund - Loan Ranking Criteria | | 2018 | |