California Water Resources Control Board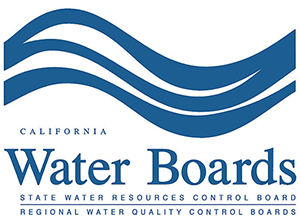 The California Water Resources Control Boards' mission is to preserve, enhance, and restore the quality of California's water resources and drinking water for the protection of the environment, public health, and all beneficial uses, and to ensure proper water resource allocation and efficient use, for the benefit of present and future generations.
The Drinking Water State Revolving Fund (DWRSF) program assists public water systems in financing the cost of drinking water infrastructure projects needed to achieve or maintain compliance with Safe Drinking Water Act (SDWA) requirements.
The Clean Water State Revolving Fund (CWSRF) program offers low cost financing for a wide variety of water quality projects. The program has significant financial assets, and is capable of financing projects from <$1 million to >$100 million. 
California State Revolving Fund Resources
| Description | Type | Date | Download |
| --- | --- | --- | --- |
| Disadvantaged Community Criteria | | 2022 | |
| Drinking Water State Revolving Fund - Legislation | | 1997 | |
| Drinking Water State Revolving Fund - Project Priority List | | 2022 | |
| Drinking Water State Revolving Fund - Intended Use Plan | | 2022 | |
| Drinking Water State Revolving Fund - Annual Report | | 2019 | |
| Drinking Water State Revolving Fund - Loan Ranking Criteria | | 2019 | |
| Clean Water State Revolving Fund - Legislation | | 1987 | |
| Clean Water State Revolving Fund - Project Priority List | | 2018 | |
| Clean Water State Revolving Fund - Intended Use Plan | | 2020-2021 | |
| Clean Water State Revolving Fund - Annual Report | | 2019-2020 | |
| Clean Water State Revolving Fund - Loan Ranking Criteria | | 2019 | |